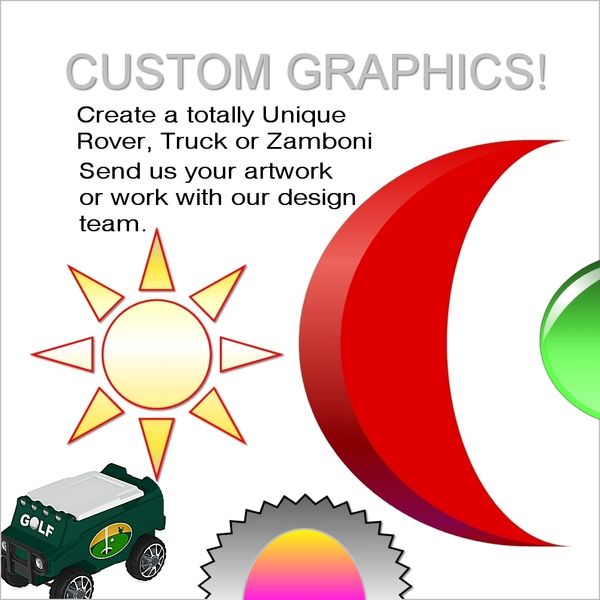 Custom Graphics
We offer a professional custom design for your C3 Rover, Truck or Zamboni.
The way this works is to start with a plain C3 Rover, Truck or Zamboni with the body and lid color you select.
Then you add this Custom Graphics package to your shopping cart.
Now you email us at c3@seljan.com and we get started.

We will do a 3d rendering of how your ideas look on your C3 Cooler. A few changes are allowed. Once you approved the design, we print the graphics and install them.
There are limitations that our customer service will explain. As an example: You want a Harley-Davidson themed rover. That we can't do. It would violate Harley's trademarked logo. In that case, you can buy a plain black Rover and look on Amazon for licensed Harley graphics.
If you own your own company and want to have a Rover(We offer quantity discounts) with your logo and designs. That we do every day.
Licensed Sports coolers are not eligible for customization due to trademark licenses we have with the leagues.



Reviews