NHL LICENSED RC ZAMBONI | Gift Certificate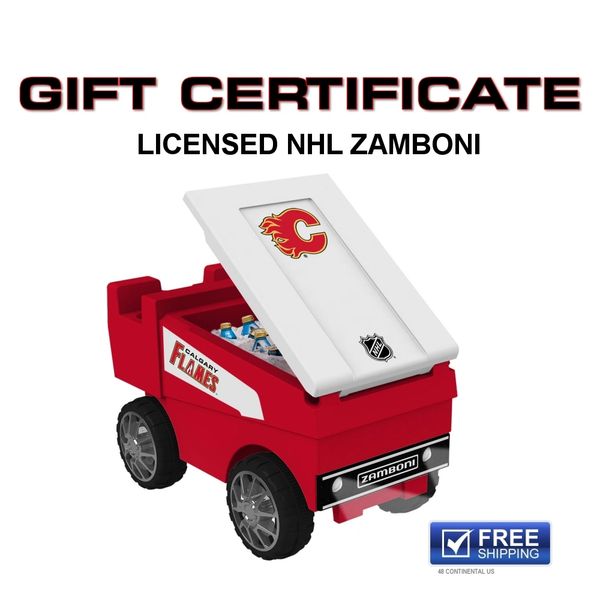 NHL LICENSED RC ZAMBONI | Gift Certificate
Let that person select their favorite team or color combination of the product you select. Promo codes are honored when you check out. We will take care of everything from there.
Please call or email for shipping rates outside of the 48 continental United States.
ZAMBONI and the configuration of the Zamboni® ice resurfacing machine are registered trademarks of Frank J. Zamboni & Co., Inc.
Reviews